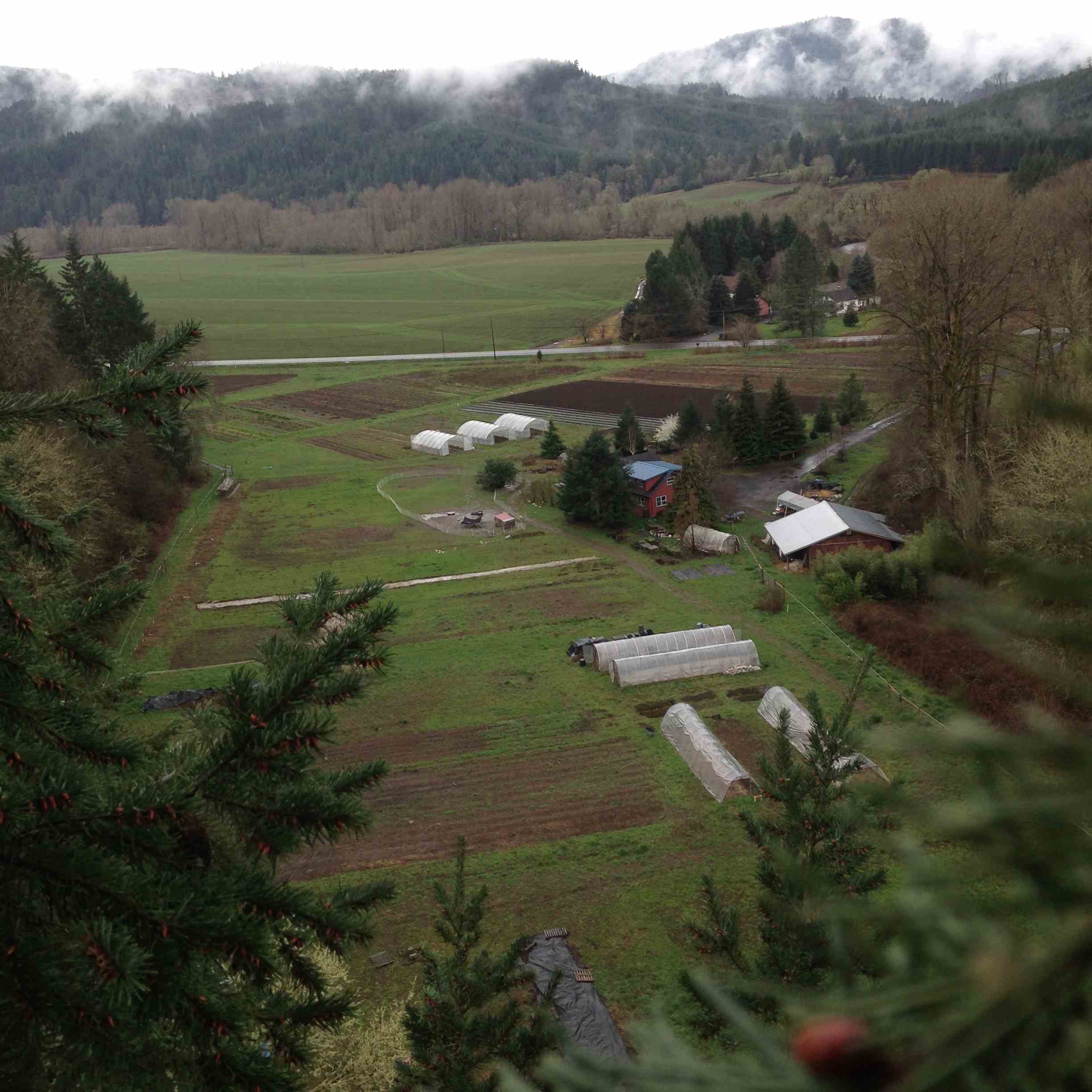 Gales Meadow Farm
Contact: Anne & Rene' Berblinger
Address: PO Box 1080 Forest Grove, OR, 97116
Email Address: meadow@coho.net
Phone: 503-281-3805
About Us
Gales Meadow Farm is located in the small community of Gales Creek near Forest Grove. Our farm is 15 acres; we typically have crops on 7 acres. We have excellent Class II and III soils that we have been preserving and improving since we acquired the property in 1991. We have been certified organic since 2001.

We grow organic vegetables and herbs (more than 300 varieties) including many heirlooms. We sell at farmers' markets and to restaurants. A big part of our business is growing vegetable and herb starts for home gardeners and other farmers. We have ducks and chickens who produce eggs for ourselves and for sale, and several bee hives, from which we harvest honey.

Here is our farm's mission statement: "Take care of the land, grow good food and sell it to satisfied customers, and provide opportunities for new farmers."

We are active members of Slow Food. Some of our favorite crops are Slow Food Ark of Taste varieties, designated for delicious flavor, their cultural significance, and the danger that they could be lost.

We love to know what we can about the memories that have grown with our crops, so we have a map of their origins and we collect their stories.

We have learned that our favorite varieties can unexpectedly become unavailable, so we save seeds and are rewarded with strains that are more at home on our ground.

We honor the age-old traditions of breeding new vegetables, so we participate in the Culinary Breeding Network and Northern Organic Vegetable Improvement Coalition to work with public interest breeders, chefs, and other farmers to create healthy, delicious new vegetables that can thrive on organic farms.



Practices
Certified Organic, Crop rotation, cover cropping, hedge row, maintenance of 80-yeart old second growth woodland.. About half of our property is not cultivated for crops but is preserved as habitat for wildlife, including insects and birds.

Our commitments at the farm include: 1) maintaining and improving biodiversity, 2) soil and water conservation practices, 3) preservation and promotion of heirloom varieties, 4) identification of the most flavorful and successful vegetable varieties for our region, 5) support and improvement of our local food system, and 6) education of our farm crew, students from preschool to university level, our customers, and the public, 7) participation in University-based research including dry farming, cover crops, and vegetable breeding.

We have been a host farm for interns participating in the Rogue Farm Corps since 2015.