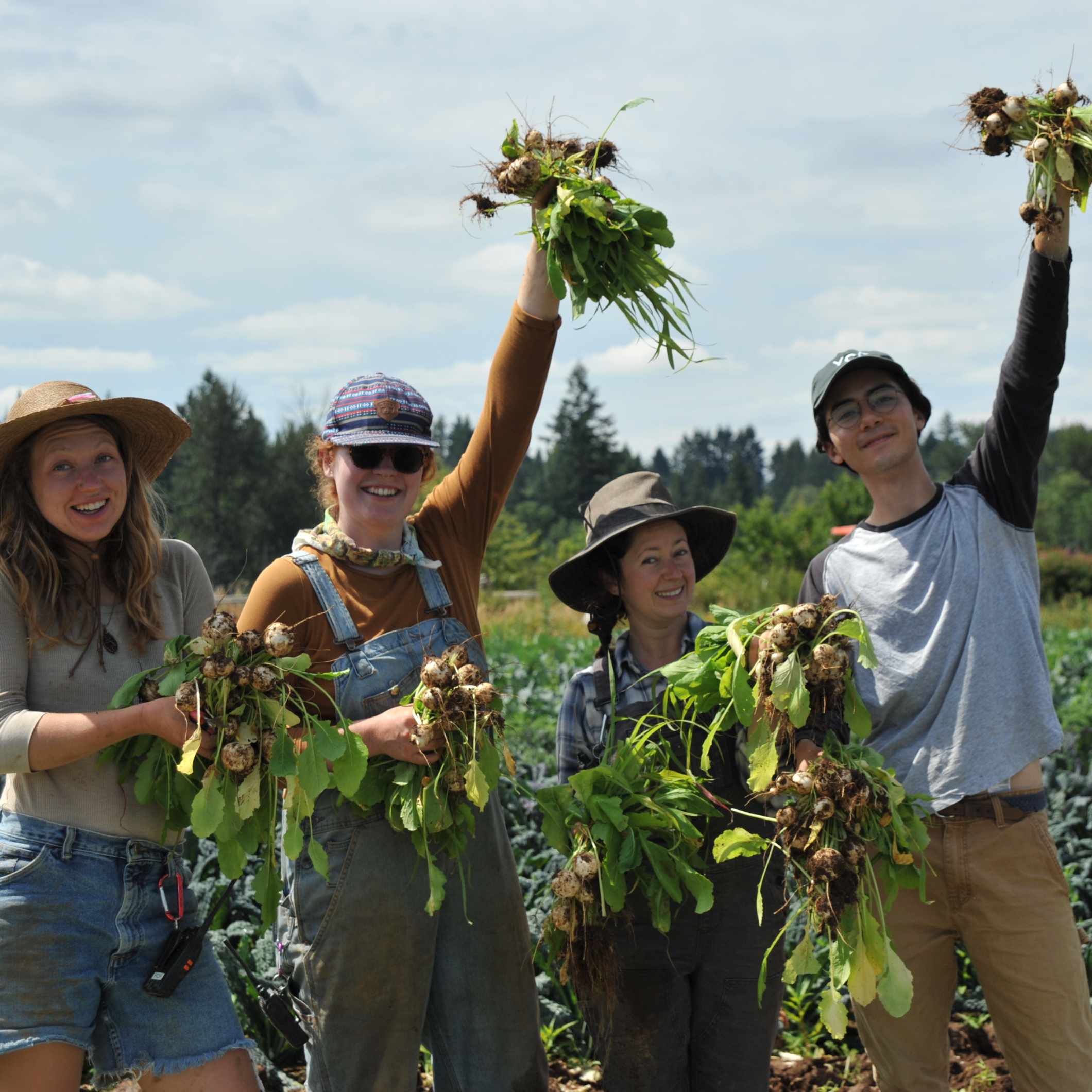 Flying Coyote Farm
Contact: Lili Tova
City: Sandy, OR,
Email Address: flyingcoyotefarm@gmail.com
About Us
Flying Coyote Farm is a small and vibrant farm located 40 minutes outside of Portland in Sandy, OR. We are passionate about growing the highest quality food using both biodynamic and organic growing practices. We distribute our vegetables, herbs, and pasture raised meat through our CSA Program, Farmers Market sales, and to local restaurants. For us growing food is an essential and radical act that leads to healthier communities, land, and people. Come eat at our table and taste the difference!
Practices
Our 37-acre farm sits at the base of Mt.Hood in Sandy, Oregon. We grow over 100 different varieties of Certified Organic and Certified Biodynamic fruits, vegetables, herbs, and flowers. In addition to produce we have 18 acres in pasture that we rotationally graze, allowing our meat birds and pigs access to fresh forage with plenty of room to roam.

We are dedicated to farming in a way that focuses on soil, animal and crop health as it is our hope to increase the fertility and vibrancy of our land through our agricultural practices. To this end we are constantly pushing ourselves to be more attentive and educated growers not only focusing on production but taking a longer view as to how our practices will impact the land for many generations to come.