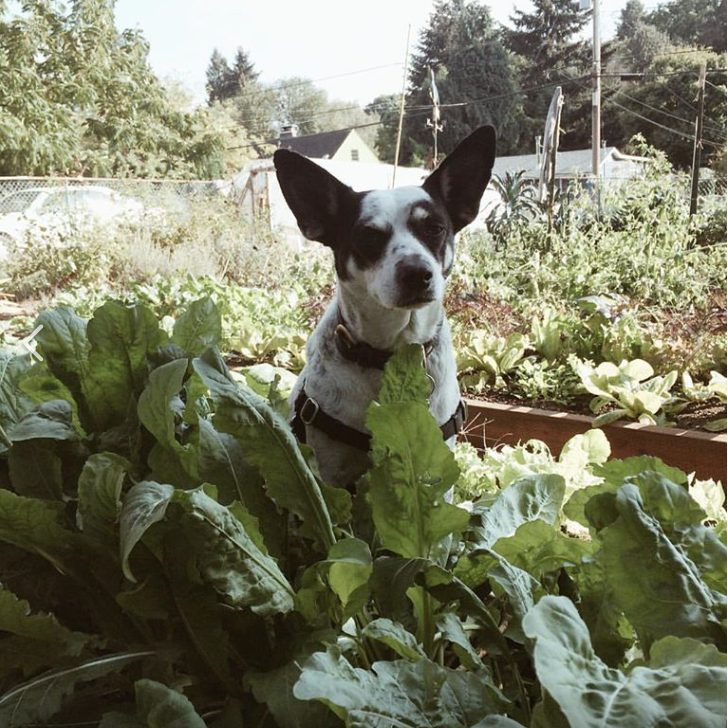 Simpson Street Farm
Address: 4609 NE Simpson St. Portland, OR, 97218
Email Address: jenningslaura@yahoo.com
About Us
We are a small urban farm located in the Cully Neighborhood in Northeast Portland. Our cooperative group include five individuals with experience in farming drawn from an Internship at Zenger Farm, an opportunity with OSU Extension's Beginning Urban Farming Apprenticeship Program, Portland Public School Garden Education, WWOOFing internationally, part-time work at other local farms, regularly attending the Small Farm Conference and Small Farm School, and local farming workshops/lectures.
Our growing space has been the home to several iterations of farming which has involved the community through a veggie starts business, work parties, a CSA, workshops and social gatherings. This year we took a breather from a formal farm operation to focus on the health of our soil. The South side of the property was planted entirely with potatoes and the North side of the property served as a kitchen garden with a focus of storage crops (onions, winter squash, over-wintering greens and perennial herbs). We are hoping to use the next year's growing season to further develop a relationship with the neighborhood as producers and social advocates to help create a healthier local food system.
Practices
Our practices have always incorporated Organic Methods; from certified organic seed (including potatoes!), soil mixes (to start said seeds) and amendments. When it comes time to transplant from the hoop house out to the field, we consciously interplant our crops to provide the most benefit to our little ecosystem. We tread lightly on our rows with an easy broad forking in the spring, a quick rake for bed prep in the summer and plenty of mulch/cover crop in the fall. Our compost system is close to becoming closed loop with help from crop residue, kitchen scraps and chicken/duck litter. The dozen or so fruit trees that reside here are surrounded by guilds planted with comfrey, bee balm, wildflowers and perennial herbs. We also practice bee keeping and maintain other beneficial insect habitats. Finally, we return to the hoop house to extend our season by growing greens and radishes during the late fall/winter.