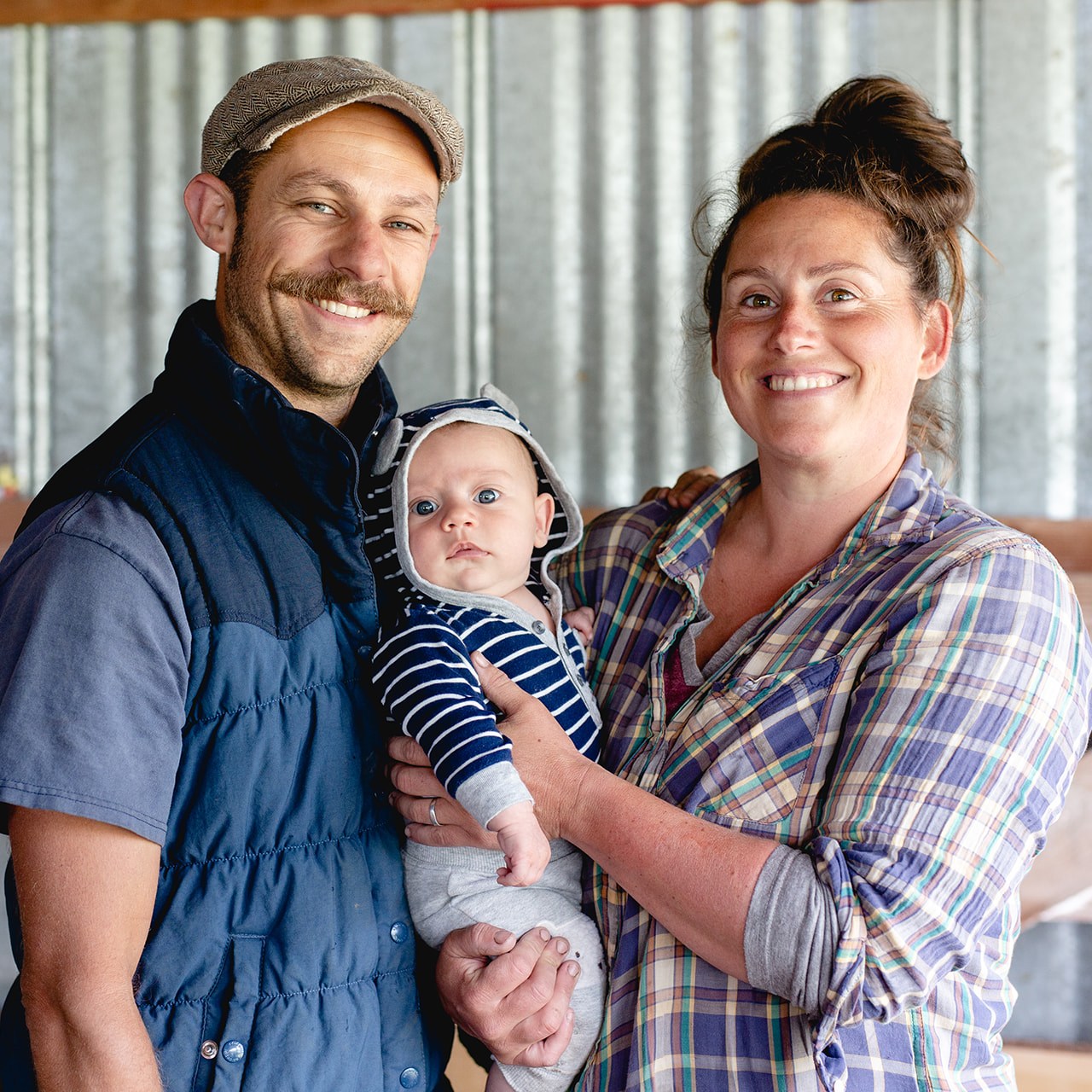 Quackenbush Farm
Contact: Jennifer and Matt Van Wey
Address: 29009 SE Heiple Rd Eagle Creek, OR, 97022
Email Address: quackenbushfarm@gmail.com
About Us
Quackenbush Farm started in 2013 as partnership between 4 friends. We were young, motivated, and wanted to grow a business based around community health and vitality. Each of us contributed a thousand dollars as startup, or seed money, and kept our day jobs. We found a rental with property with a brave landlord and within a month of signing the lease, we plowed the field. Over the years the farm has evolved, growing and reaching new markets and customers. In 2017, the farm found a permanent home when Matt and Jennifer purchased 18 beautiful, flat acres of pasture and oak savanna in Eagle Creek, Oregon. Through all the changes over the years we have stayed committed to our ideals, and remain idealistic in our hearts and actions.

Our focus has primarily been diversified, organic, fresh market veggies, specializing in unusual and unique heirloom varieties. Recently we have expanded into pasture-based livestock production, including a small flock of Katahdin lambs and several batches of broiler chickens each year.
Practices
All of our produce is certified organic through Oregon Tilth. Since our inception we have prioritized nutritional value, flavor, land stewardship, and animal welfare in our operations. We mineralize our soils for optimal nutritional value in our veggies, utilize cover crops and polyculture plantings for a diverse farm ecosystem. We have planted pollinator hedgerows and are in the process of reforesting part of our farm to oak woodland.

We are signatories in the Willamette Valley Oak Accord, our commitment to preserving and restoring oak habitat on our farm. We are also certified through the Oregon Pasture Network for our pasture raised lamb.